Mayan Inland Expedition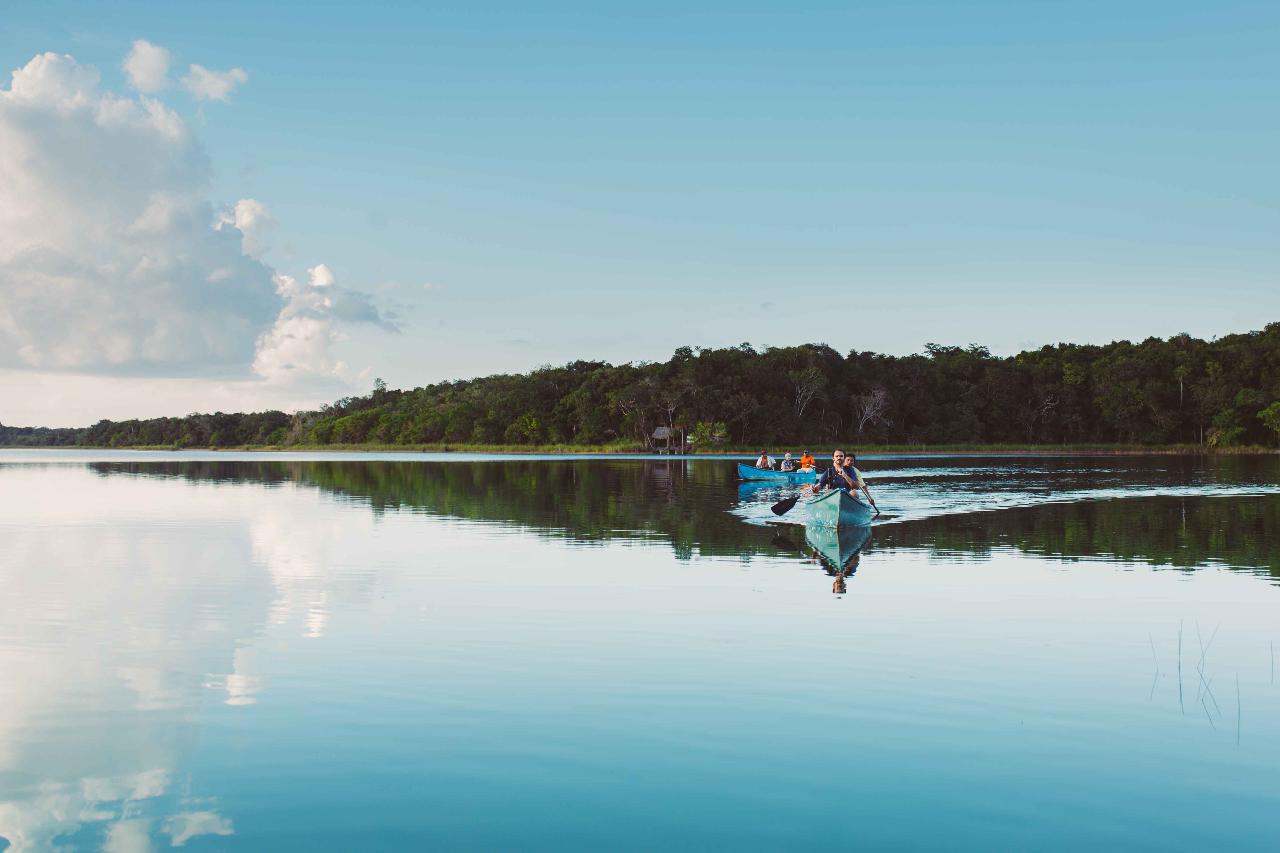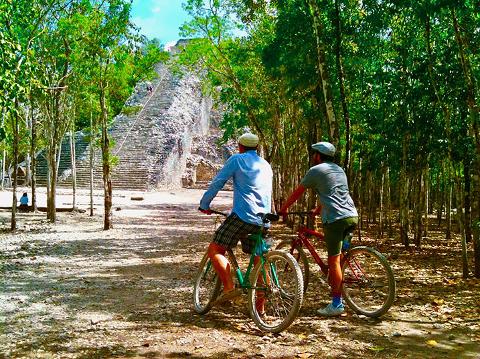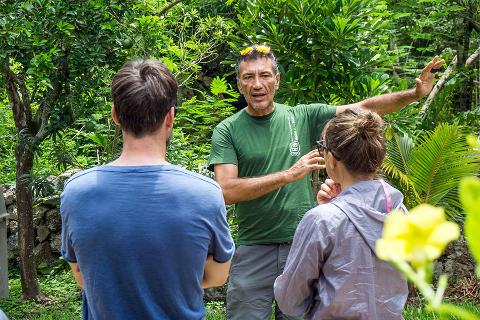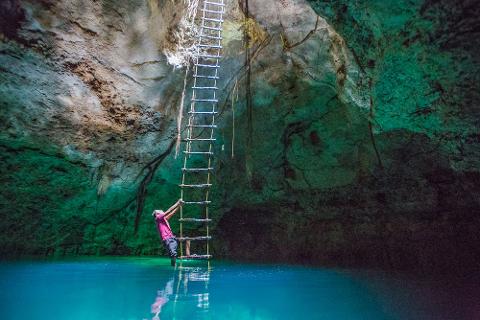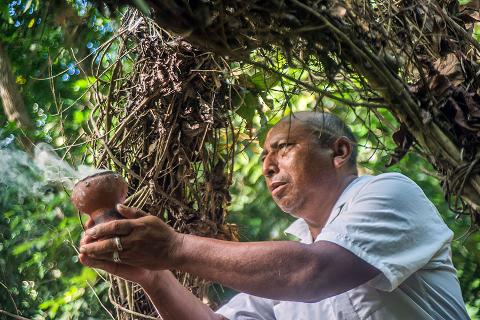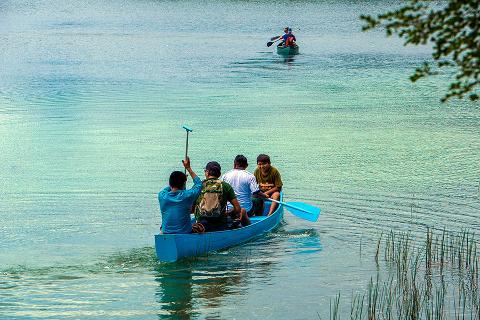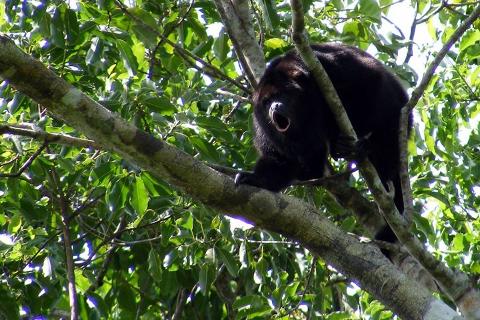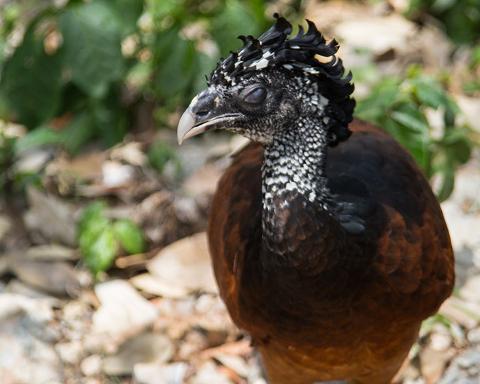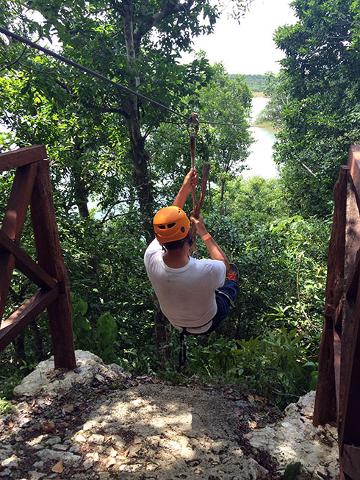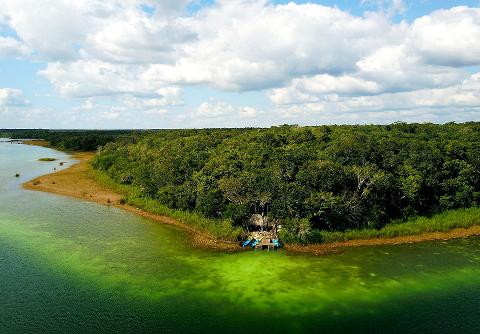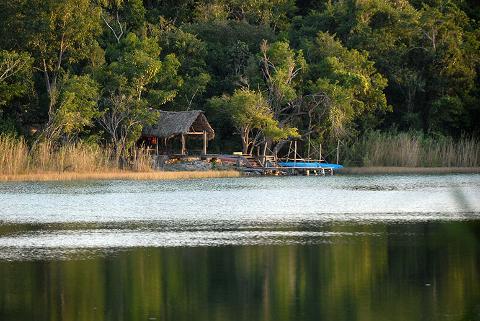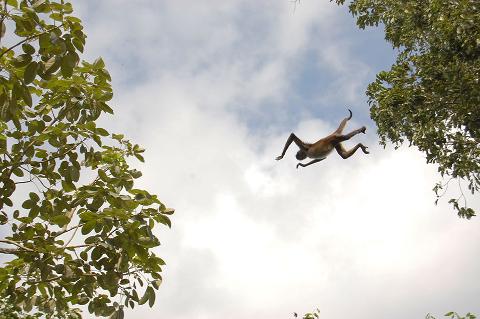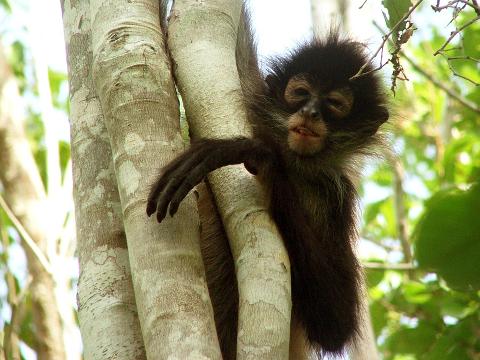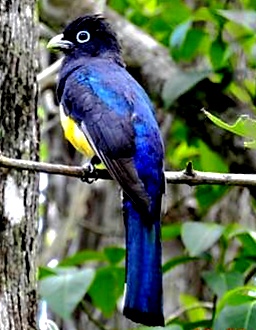 Duration: 9 Hours (approx.)
Location: Tulum, Quintana Roo
MAYAN INLAND EXPEDITION
Cobá – Punta Laguna nature & monkey reserve.
Cobá
The early settlers of Cobá took advantage of a series of small lagoons to found their city; which was possibly the largest pre-Hispanic settlement of the Classic period in northern Yucatán. Cobá flourished between 300-1000 AD, there are five main architectural groups distributed around the lakes connected by an impressive road network of sacbeoob (ancient causeways). The temple known as Nohoch Mul is about 42m tall (138 ft.) and from the top you can see the jungle like a green carpet covering an ancient city of 72km² (45 square miles).
Punta Laguna Nature Reserve
The community of Punta Laguna, conscious of rapid tourism development, has wisely decided to participate in eco-tourism by promoting activities which are aimed towards the preservation of their culture and the land. The marvelous natural environment of this area is characterized by impressive lagoons, a cenote with crystal-clear water and a semi-deciduous jungle with trees of up to 100ft and an extraordinary bio-diversity of flora (over 300 species) and fauna (potential habitat for over 300 species of birds and many other species with a special protection status such as the Jaguar, Puma, Ocelot, Collared Peccary, White-tailed Deer, Red-brocket Deer, Agouti and many more).
Lunch in Mayan Village
Nuevo Durango is the name of the Mayan village where we eat lunch. We will meet Don Manuel and his lovely family to experience the living Mayan culture. While we enjoy traditional Mayan food, we will also witness and contribute towards the efforts of Don Manuel to raise and breed animals such as white tailed deer, red brocket deer and endangered birds such as the great curassow and the endemic ocellated turkey, for their future release into the wild.
TOUR PROGRAM:
8:00 a.m. – 8:30 a.m. pick up

Visit the ruins of Coba (history, bike ride)

Delicious meal in the house of a Mayan family

Visit the Punta Laguna nature reserve (hike the jungle in search of monkeys and other wildlife, canoe on the turquoise colored lake, zip line, participate in a Mayan ceremony)

Swim in an immaculately kept cenote

5:00 p.m. - 6:00 p.m. drop off
INCLUDED :
Transportation in Air-conditioned Van


Mexico Kan Tours Guide

All entrance fees

All activities in Punta Laguna

Bicycle or tricycle in Coba

Guidance in Coba

Lunch, Snacks and Drinks